WELCOME to

Frontier Mini Tack & Supply
"We are making new changes
check back for updates"
Mission Statement:
Frontier Mini Tack & Supply is committed to providing miniature horse enthusiasts with The Best Quality" Miniature Horse Supplies at Economical Prices.
PLEASE EMAIL OR PHONE AHEAD BEFORE YOU PLACE YOUR ORDER TO INSURE THAT YOUR ITEMS ARE IN STOCK.
THANK YOU.
Exchange & Return Policy:
Should any item you order from Frontier Mini Tack & Supply not meet your standards, it can be returned for replacement or refund. (Except Easy Entry Carts) Easy Entry Carts are non-returnable and non refundable. Item returned for replacement or refund must be in new condition and returned within 30 days for a full refund. Any items returned after 30 days will be charged a 20% restocking fee. You must contact Frontier Mini Tack & Supply to receive a return authorization number. Items returned must be accompanied by the original invoice and return authorization number. Any item returned without an authorization number will be subject to a 20% restocking fee.
Call (951) 906-4608 Frontier Mini Tack & Supply office number to receive return authorization number or e-mail frontierminitack@sbcglobal.net
We have been raising and training our own miniature horses for many years and full size horses prior to the minis. We compete on local and national levels and know, what it takes to get there, Good Quality Equipment and Supplies. We wanted to make it easier for Miniature Horse Enthusiasts to acquire the equipment and supplies that are often hard to find.
Frontier Mini Tack and Supply
5428 46th Street
Riverside, CA 92509
Phone (951) 906-4608
STORE HOURS: By appointment
All orders are done by phone, we have made this change to make your order more personal and to insure that you are getting the correct sizes. We have found that talking with someone about your order is more important and reassuring that ordering on line. Please call even if it is a simple question or send us an email "
frontierminitack@sbcglobal.net
"
"Prices Subject To Change Without Notice"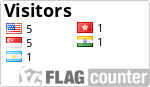 click here to enter new brow band page
Frontier Mini Tack & Supply Features Custom made driving harnesses by
Smuckers Harness Company.
CONTACT
PAULA AT
(951) 906-4608